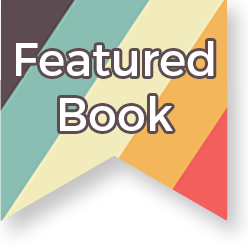 SoftWaters European Series, No. 2
On the next European trip, Beth and Gannon Waters make this a combination work and vacation for the two of them. After some encouragement, close friends the Spears also make this a vacation trip, the location is Paris.
As they make the arrangements, Beth and Gannon are told by their oldest child Chris, he is moving to England for a college semester with Camille, his girlfriend. A side trip to England, plus Gannon's business activities, this trip also turns into an opportunity for Gannon to consider a European headquarters for his business.
About John
Having escaped corporate life, I began writing fiction writing more seriously, getting My work published through Amazon, his primary marketing base. Beside the murder/mystery genre, John has also ventured into Science Fiction, and twenty-first century children short stories as well. His books are available in paperback and Kindle.
Read the updated series
SoftWaters European Series
A new book will be added to the series in 2018: Ravenna via Bologna.
SoftWaters European General Manager, Enrico de la Prada, gained the opportunity to present their medical software to Bologna's Regional Medical Board, with the support of the company's president and owner, Gannon Waters.
Giancarlo Armini, mastermind of the murder of Gannon's partner, Ed Bressing, was released from prison after 14 years served for his involvement in the murder. Gannon helped commit Giancarlo, a mafia mobster, with the help from Enrico de la Prada. After leaving prison, Giancarlo is a practicing psychiatrist –degree obtained in prison- Dr. Giancarlo Armini resides in Ravenna, a town near Bologna, and sits on the region's medical software selection committee.
Hearing of Giancarlo's release and medical practice in Bologna, his expected revenge becomes Gannon's nightmare, which haunts all of his moves in Italy.
Aretha Arrendonda left her job at SoftWaters, moving to Italy to disappear after her husband, Malcolm, was murdered in Colorado. A private person, feeling jinxed against love, she devotes her time raising their child, Marcello. After 4 tough and lonely years, Aretha becomes attracted to the supportive Dr. Giancarlo Armini who is treating her mother's dementia.
In the verdant land of Bologna, Gannon, Aretha and Giancarlo's paths intersect, becoming entwined by unexpected encounters, and eventually, sealed in a horrific deadly conclusion. Is Giancarlo involved with the mafia, is he manipulating Gannon's company to extract revenge?
Triple Digit Anything Is Scary
October 2014
I feel that I'm living a double-digit life
And it has been full of love and grief,
But a generous fullness that day-by-day,
I knew that all would work out okay.
But when the bean counters plotted my retirement
My money and grace would run out at ninety-nine.
So much for being that coveted century man.
I guess I'm not built to survive as a triple digit fan.
Life's more than a destination, but a travel adventure
That we are generously following/leading each other.
At present, knowing/loving each other for 45 years,
Can we double down, making it to a bigger digit than 90?
Now that would truly be a life-time amazing adventure!