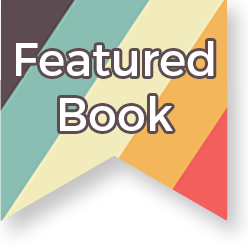 SoftWaters European Series, No. 5
"We have over one thousand active beds. It is a city unto itself with a staff of three thousand professionals, Signor Waters," said Professor Ambrosia, his white lab-coat flapped as he talked. Looking at Gannon, he bumped into a preoccupied doctor in the hallway reading a report.
"Pardon," said the silver-haired doctor, as he bowed to the Chief.
"It is my fault, professor," said doctor Ambrosia. "We have some visitors…"
"I must beg to you, I have no time," said the professor, with a distinctly British accent, as he continued down the hall. "Severe case of identity displacement. Another time, please," he said, pointing at the report as he turned the corner.
"Let's enter," said the CMO, pointing to the glass door. "The day is lovely for a drink and smoke between my surgical operations. Even though it is March, the spring, it is here, don't you agree?" The waiter held the patio door open to the private-park and motioned to enter.
Gannon looked at the distracted doctor walking away. "The professor, what's his name?"
"Professor Giancarlo Armini. He chairs the Psychiatry Department. Fine expert," said Ambrosia, as he lit up his cigarette. "You wish to meet?"
"He's shaved his beard…," said Gannon, as he continued to stare.
Alessandro grabbed his arm. "We cannot keep Doctor Ambrosia waiting. He has limited time for us," pleaded Alessandro, worried about Gannon's distraction.
"I apologize," said Gannon, as he walked onto the patio. He felt faint, his stomach small as he walked through the door. The other two men walked ahead, into the sun-lit day of downtown Bologna, Italy.
"We are lucky. It is unusually warm for March," said Alessandro. "This is a wonderful experience. I have sat outside before, in the winter while Doctor Ambrosia smokes, and my jacket is pulled up to my ears. Porco Dio!"
The two Italians laughed at Alessandro's remarks.
     Murderer Giancarlo's here, grasped Gannon, as he tried to steady his espresso.
About John
Having escaped corporate life, I began writing fiction writing more seriously, getting My work published through Amazon, his primary marketing base. Beside the murder/mystery genre, John has also ventured into Science Fiction, and twenty-first century children short stories as well. His books are available in paperback and Kindle.
Read the updated series
SoftWaters European Series
A new book will be added to the series in 2018: Ravenna via Bologna.
SoftWaters European General Manager, Enrico de la Prada, gained the opportunity to present their medical software to Bologna's Regional Medical Board, with the support of the company's president and owner, Gannon Waters.
Giancarlo Armini, mastermind of the murder of Gannon's partner, Ed Bressing, was released from prison after 14 years served for his involvement in the murder. Gannon helped commit Giancarlo, a mafia mobster, with the help from Enrico de la Prada. After leaving prison, Giancarlo is a practicing psychiatrist –degree obtained in prison- Dr. Giancarlo Armini resides in Ravenna, a town near Bologna, and sits on the region's medical software selection committee.
Hearing of Giancarlo's release and medical practice in Bologna, his expected revenge becomes Gannon's nightmare, which haunts all of his moves in Italy.
Aretha Arrendonda left her job at SoftWaters, moving to Italy to disappear after her husband, Malcolm, was murdered in Colorado. A private person, feeling jinxed against love, she devotes her time raising their child, Marcello. After 4 tough and lonely years, Aretha becomes attracted to the supportive Dr. Giancarlo Armini who is treating her mother's dementia.
In the verdant land of Bologna, Gannon, Aretha and Giancarlo's paths intersect, becoming entwined by unexpected encounters, and eventually, sealed in a horrific deadly conclusion. Is Giancarlo involved with the mafia, is he manipulating Gannon's company to extract revenge?
Triple Digit Anything Is Scary
October 2014
I feel that I'm living a double-digit life
And it has been full of love and grief,
But a generous fullness that day-by-day,
I knew that all would work out okay.
But when the bean counters plotted my retirement
My money and grace would run out at ninety-nine.
So much for being that coveted century man.
I guess I'm not built to survive as a triple digit fan.
Life's more than a destination, but a travel adventure
That we are generously following/leading each other.
At present, knowing/loving each other for 45 years,
Can we double down, making it to a bigger digit than 90?
Now that would truly be a life-time amazing adventure!